A Gone Fishin' Christmas
2 F, 3 M or 3 F, 2 M
The Northland's biggest ice fishing contest of the decade is underway and two sisters travel home to Duluth to catch a big one. Katie, a diehard dog musher fresh off a Peace Corp stint in Antarctica, is determined to win the contest in order to turn her dog kennel into an Air BnB. Cassie, a Minneapolis newscaster, left Duluth twenty years ago for the big city and hasn't looked back. Preferring sushi over lake trout, she finds herself a fish out of water as she travels to Duluth on assignment with her aquaphobic intern, Mischa, to interview the reigning ice fishing champ who happens to be her dad. When Cassie arrives at the ice house, however, she finds her dad has abandoned the contest and fled to Disneyland with his new girlfriend. Estranged sisters Katie and Cassie are forced to reunite and their daddy issues bubble to the surface. Cassie's high school sweetheart Eric stops by to bum a beer and the old flame sparks. Desperate to prove herself as a reporter, Cassie enters the fishing contest with plans to document her own experience but she doesn't know which end of the rod is up. Duluth Volunteer Coast Guard and Katie's crush, Anders Svenson, stops by to warn the girls about possible ice shifting but the girls send him packing. An unseasonably warm winter threatens to break apart the ice and the girls quickly find themselves in precarious waters. Featuring an unruly team of sled dogs, an aquaphobic intern and an old boyfriend—A Gone Fishin' Christmas is guaranteed to tickle your funny bone and cast you into the Christmas spirit! Audiences will want to snag their seats quick, this hilarious holiday comedy will sell out in a flash!
A Gone Fishin' Christmas features original music by Blake Thomas. To hear "Letter to the Author" click the trailer below.
(Note, the character "Mischa" can be cast either male or female.)
PRESS
Jessica Lind Peterson hailed a "MinneSNOWta Christmas send-up master" by Mpls. St. Paul Magazine
"A heartwarming Christmas tale...Comedy and heart combine in A Gone Fishin' Christmas!" – Minneapolis Star Tribune
"A perfect mix of heart and humor...Hilarious and heartwarming...The most delicious mix of emotions...This wonderful cast and creative team have beautifully, hilariously, and poignantly brought this uniquely original Minnesotan to life!" — Cherry and Spoon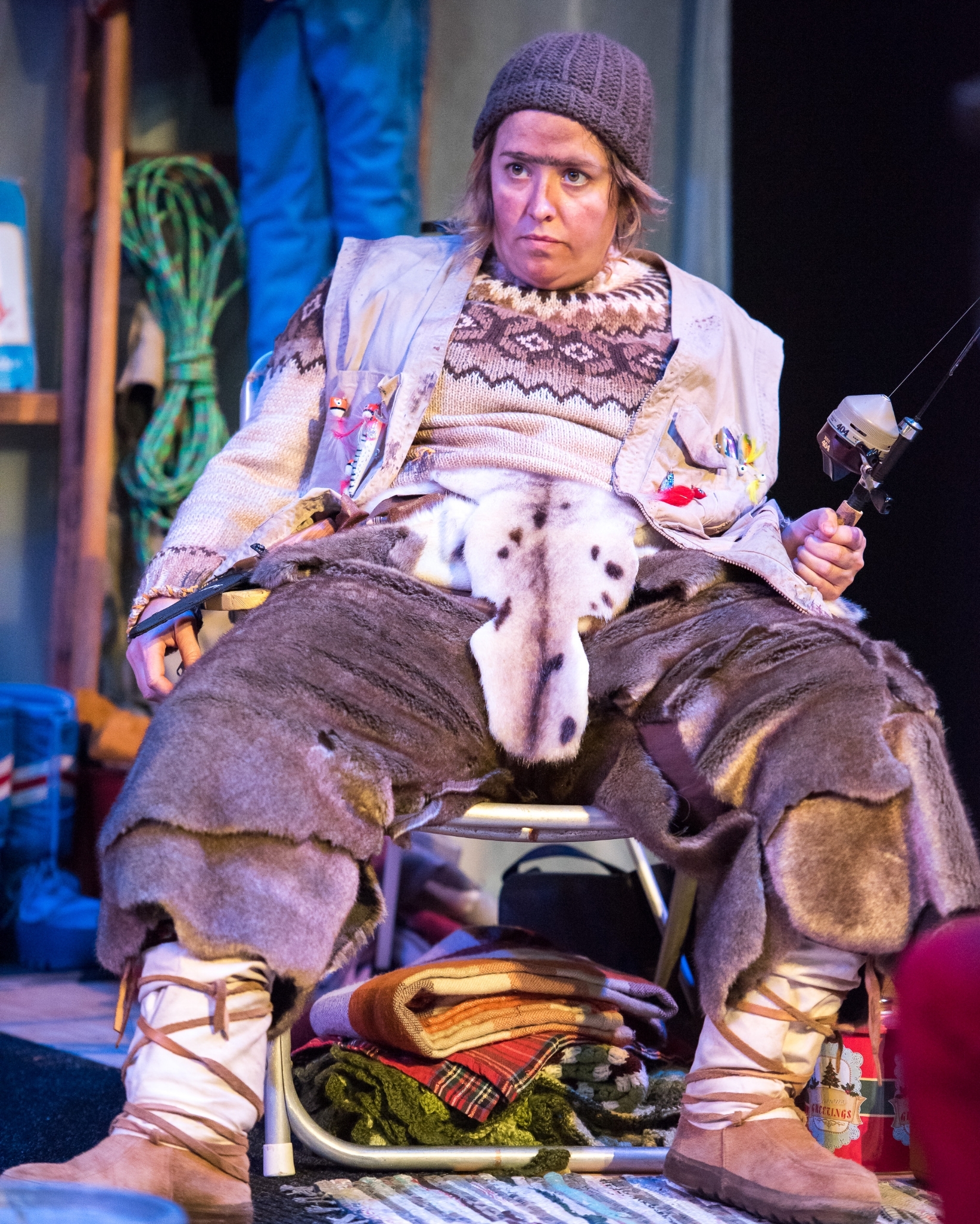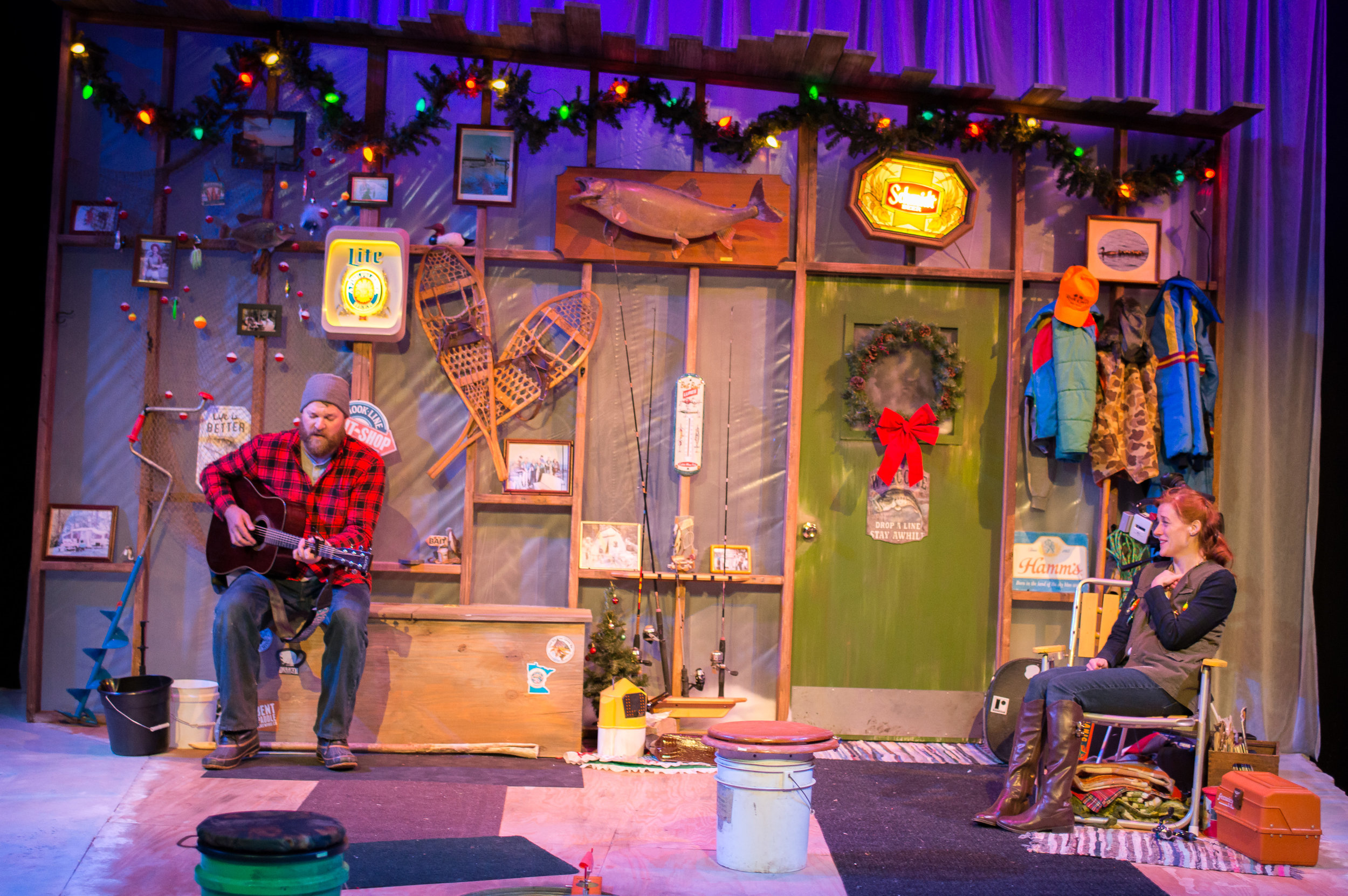 PRODUCTION HISTORY
Yellow Tree Theatre, Osseo, MN 2016 & 2017 (World Premiere)